Günther Domenig: DIMENSIONAL is an exhibition at four locations in Carinthia that for the first time presents the architect's work as a comprehensive show, contextualised through contemporary artistic and architectural positions.
The Museum of Modern Art Carinthia explores the relationship between art and architecture, while the Architektur Haus Kärnten focuses on Günther Domenig's impact on contemporary architectural production.
The Domenig Steinhaus and Heft / Hüttenberg are themselves exhibition objects and will be directly activated by artists.
The physicality of the Domenig Steinhaus will be investigated through the medium of performance, curated by the Tanzquartier Wien.
The former regional exhibition centre at Heft will be opened up to the public again for the first time in decades and features contemporary artistic interventions and works by students from selected art and architecture universities.
The exhibition is accompanied by two books published by JOVIS Verlag. The first publication, appearing in June 2022, creates a dialogue between of over thirty Domenig buildings photographed by Gerhard Maurer and an essayistic exploration by the contemporary writer Anna Baar. The second publication retrospectively documents the exhibition, the lectures and the artistic works and also includes texts by relevant architectural theorists. This and other content will be made permanently accessible to a broad public in the online archive from 10 June on.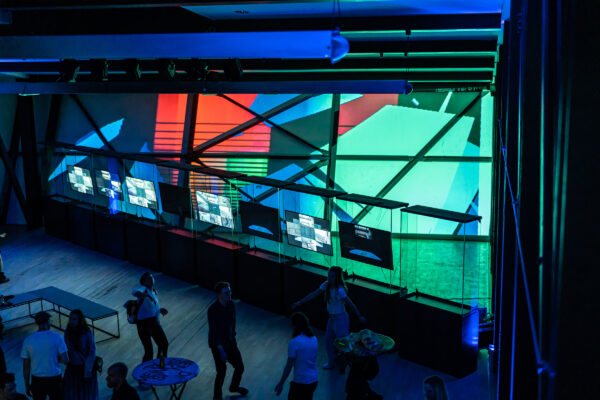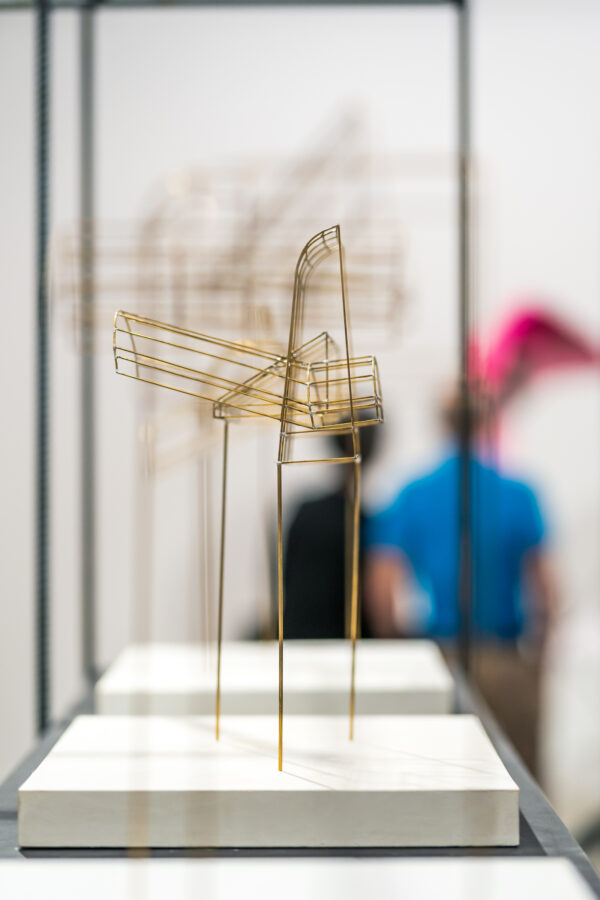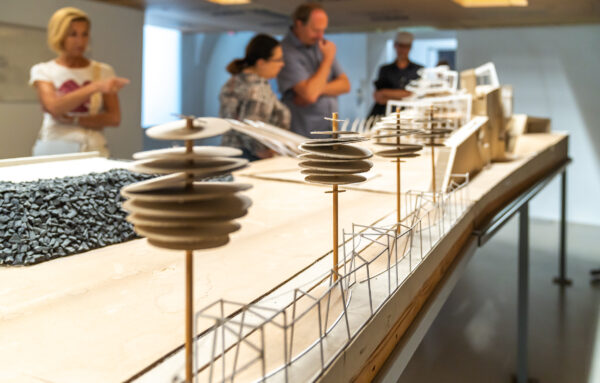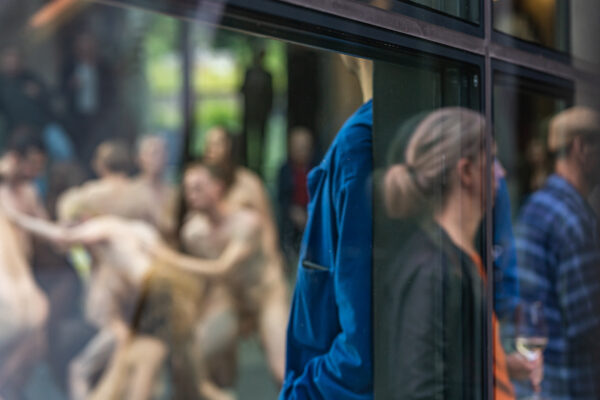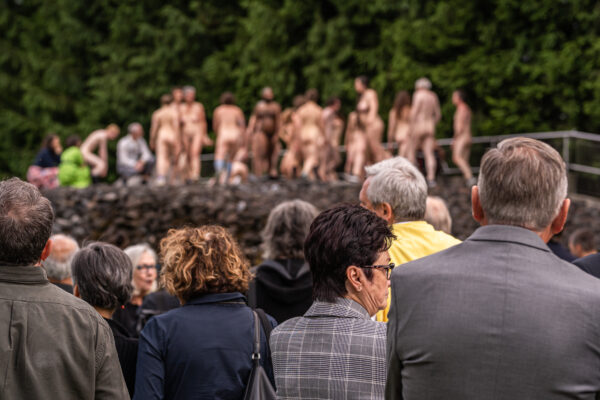 At the MMKK, the exhibition's curators explore the relationship between architecture and art. The works of architect Günther Domenig are brought into a dialogue with contemporary artistic positions and selected pieces from the museum's collection. Works by renowned photographers highlight the uniqueness of Günther Domenig's work.

With works by Raimund Abraham, Christian Brandstätter, Herbert Boeckl, Peter Cook, Franco Fonatti, Julia Gaisbacher, Peter Kaschnig, Cornelius Kolig, Maria Lassnig, Sonia Leimer, Gerhard Maurer, Thom Mayne, Ferdinand Neumüller, Stefan Oláh, Paul Ott, Gustav Peichl, Walter Pichler, Klaus Pinter, Anna Rubin, Peter Sandbichler, SHE SAID, Hans Schabus,Toni Schmale, David Schreyer, Margherita Spiluttini, Wolfgang Thaler, Lebbeus Woods, Gerald Zugmann.
The exhibition at AHK brings Domenig's architectural work into dialogue with subsequent generations of architects. The Viennese Kollektiv 4 transforms AHK into an overall spatial media installation and opens up new perspectives through Günther Domenig's slide archive in the Az W. This dialogue will be supported by a series of lectures and talks with architects and experts.
With works by Kollektiv 4 (Christian Freude, Christina Jauernik, Johann Lurf, Fabian Puttinger), Peter Kaschnig, the next ENTERprise Architects, Kathrin Aste (./​studio3).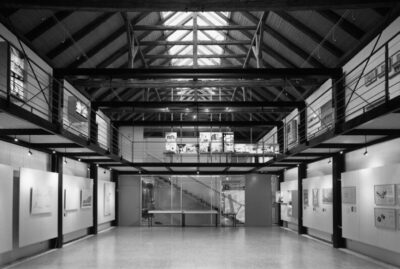 As Günther Domenig's key autobiographical work, the DOMENIG STEINHAUS itself becomes an exhibit and its physicality is investigated through the medium of performance. Over three weekends, the Tanzquartier Wien (TQW) will occupy the Steinhaus with invited guests. Both architecture and sculpture at once, its expressive gesture becomes a resonance space for other art forms, in keeping with the programme of the STEINHAUS Günther Domenig Private Foundation.
With Julius Deutschbauer, durch:formen (Katrin Ackerl Konstantin, Niki Meixner, Erik-Jan Rippmann), Alexander Gottfarb, Barbara Kaiser, Andrea Maurer, Karin Pauer and Aldo Giannotti, Oleg Soulimenko and Doris Uhlich.
Created for the Carinthian Regional Exhibition in 1995, this building is both a location and an exhibit, and is today considered a central work in Günther Domenig's architectural oeuvre. Over several years the vacancy of the building has led to a unique setting of sculptural-architectural overlays created by nature. Temporary artistic interventions and works by artists and students from selected art and architecture universities will once again open up the building to the public.
With Arobota+, Florian Hecker, Incredible Bob, Brigitte Mahlknecht, Eva Schlegel und 2MVD
AA nanotourism Visiting School: Architectural Association (AA) School of Architecture, London
Fachhochschule Kärnten: Studienbereich Bauingenieurwesen und Architektur, Studiengang Architektur, Spittal/​Drau

Hochschule für Technik Stuttgart: Architektur und Gestaltung, Stuttgart

Peter Weibel – Forschungsinstitut für digitale Kulturen: Mihály Németh und Sophie Publig, Wien

Technische Universität Graz: Institut für Architekturtheorie, Kunst- und Kulturwissenschaften, Graz

Universität für angewandte Kunst Wien: Institut für Architektur, Studio
Greg Lynn, Wien

Universität Innsbruck: Institut für experimentelle Architektur ./​studio3,
Innsbruck

Alpen-Adria-Universität Klagenfurt: Institut für Kulturanalyse
mit Simone Egger, Klagenfurt